We offer a selection of classes throughout the year for beginner to advanced techniques in knitting, crocheting, dyeing, felting and other fibre-related activities.
---
September 21 @ 11:00 am

-

2:00 pm
Knitting Accessories with Not so Mini Minis. We have all seen them, the multitude of projects knit with mini skeins of yarn. These minis are often sold in tiny 100 yards or less skeins. But what if the project you want to knit takes just over 100 yards? I found this to be the case with The Crown Wools by Casapinka. The 100 yard minis I purchased were just shy of what I needed. But then I discovered Drops Baby Merino which comes in 50 gram balls/191 yards, and in a multitude of colours. Now I have more than enough to knit The Crown Wools Scarf and something else. That is when I discovered BMC (Betty Mouat Cowl) by Kate Davies. This cowl is the perfect project to use up the left over yardage from my first project. The Crown Wools Scarf requires 12 colours, and the BMC (Betty Mouat Cowl) uses 9. Two great projects from one yarn purchase! In this class we will knit both projects, in the first class will we start the scarf and in the 2nd class we will start the cowl. Don't worry if you have not finished the scarf. All you need is to have finished a few sections of the scarf so you can start the cowl with the leftovers from your first few colours. I will also be showing you how to join your colours so that you don't have many ends to sew in once your are finished knitting. Please bring in 2 colours of yarn in the same weight to practice this technique. We will also be looking at how to knit garter stitch in the round as demonstrated in the Kate Davies video that comes with her pattern. This class is 2 - 3 hour classes: Saturday September 21st and Saturday October 5th from 11am-2pm Materials: 12 balls of Drops Baby Merino for the two projects $83.40, Class Fee $60 ($140.00 for both) You may purchase the patterns through the links provided below: The Crown Wools
BMC Cowl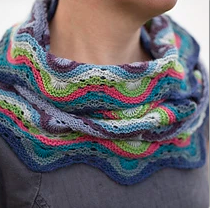 For yarn and class:
$140.00Add to cart
Class fee only:
$60.00Add to cart
Find out more »
September 28 @ 10:00 am

-

1:00 pm
Instructor: Kate Atherley Are you wanting to improve your garment skills?? It's one thing to be a good or even great knitter but the proof is in the finishing. In this class you will become a pro. Discussion and demonstrations to answer garment-knitting FAQs:
placing and working shaping ("increase 1 st at each end")
Creating smooth shoulder steps.
Picking up stitches for necklines and collars.
Key finishing tasks like blocking and seaming.
Homework:
There is homework for this class. When you book you will receive your homework instructions.
Materials:
Whichever yarn and needles that you do your homework swatches in. Oddments of the same thickness yarns in contrast colour(s), needles one size smaller than swatching needles.
Cost:$60
$60.00Add to cart
Find out more »
September 28 @ 1:30 pm

-

4:30 pm
Instructor: Kate Atherley So, You have already dipped you toe into the very deep well that is lace. You are intrigued and you want more! This class is for you. Kate will explore:
A variety of more complex lace stitch patterns
One and two-sided patterns
Patterns with changing stitch counts
Nupps
Shetland bead stitches
Attached edgings
Materials:
Students need to bring oddments of medium weight yarn and corresponding needles.
Cost:
$60
$60.00Add to cart
Find out more »
---
How to Book
All classes can be booked through this website (click on ADD TO CART and then continue to CHECKOUT)
OR by phoning the store 905.274.4115
Classes must be paid in full at time of booking.
If a class is cancelled by the store or the instructor, a full refund will be issued.