We offer a selection of classes throughout the year for beginner to advanced techniques in knitting, crocheting, dyeing, felting and other fibre-related activities.
---
May 25 @ 11:00 am

-

2:00 pm
For those of you who can't make the weekday class: Brigit is here for the Saturdays You will have two 3 hour sessions. In the first you will:
Go over the basics of the pattern
Trouble hoot any questions you may have
Get started
In the second you will:
Go aver any issues you are having
Chose from either of these stunning shawls:
Love Lane
(Purchase here through Ravelry)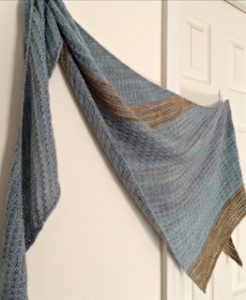 Or
Usonian
(Purchase here through Ravelry)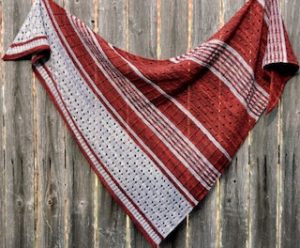 Both are stunning and will provide some challenge to advanced beginner and intermediate knitters.
Materials:
Materials are included in the class fee but if you choose Love Lane you will have to pay for one additional ball as it takes more yarn. You may do this at the time of the class. You will also need the needles required for the pattern you choose. 3.5 for Love Lane. 3.75 and 4.5 for Usonian. You will need to come in before the class date to pick colours.
$110.00Add to cart
Find out more »
June 1 @ 11:00 am

-

12:30 pm
Instructor: Linda Do you HATE double pointed needles! Here are two methods for knitting small circular items such as socks and sleeves. In this class you will learn:
The Magic of "Magic loop"
How to work with two circulars
Materials:
Some scrap yarn in a medium thickness. You will need to bring (or purchace) a 24" and 32" circular needle appropriate for the yarn you're using.
$25.00Add to cart
Find out more »
June 22 @ 1:00 pm

-

4:00 pm
Instructor: Mairi McKissock For anyone interested in getting the most out of hand-dyed yarns, this workshop explains how to analyse and work with the colour repeat of a space dyed yarn. You will work a simple garter stitch scarf beginning the project in class for completion at home. In this class, you will swatch and learn:
how to select a yarn for intentional colour pooling
what effects can be achieved with intentional pooling
how to 'read' the colour repeat of a yarn and predict the knitted results
how to count and measure for the effect you want
crochet provisional cast-on technique
how to cast on and begin a project at exactly the right point of the colour repeat
how to manage tension to maintain a pooling pattern
Prerequisites
This class is intended for beginner/intermediate knitters. You should:
be comfortable with knit and purl stitches
be able to identify simple mistakes and problems in your knitting (such as accidental yarn-overs, dropped or incorrectly mounted stitches) be willing to count stitches and do some simple arithmetic
Materials:
(Included in class price)
You will need:
one skein of space-dyed yarn, NOT wound into a ball (You can pick at time of class - instructor will assist with selection) suitable needles for the weight of yarn you have chosen
Tape measure, scissors, darning needle, removable stitch markers; notebook & pencil
Homework
There is no homework required to prepare for the workshop. DO NOT wind your yarn into a ball before the class. Colour pooling begins with skein analysis.
$80.00Add to cart
Find out more »
---
How to Book
All classes can be booked through this website (click on ADD TO CART and then continue to CHECKOUT)
OR by phoning the store 905.274.4115
Classes must be paid in full at time of booking.
If a class is cancelled by the store or the instructor, a full refund will be issued.